There is a beautiful comfort to winter. We set our stresses aside to build snowmen in the yard, sing around the piano, unwrap thoughtful treasures, and make rich new memories. The season for holiday travel is upon us, and this year, we're celebrating the Danish art of coziness, otherwise known as hygge (pronounced hoo-gah).
Hygge is a feeling of coziness and connection — but in order to achieve that feeling, you need the right scenery. Read on to learn the key elements to achieving hygge by way of our unique home rentals and explore ideas for your winter vacation.
Cozy Homes That Connect with Nature
Nature has a way of reminding us of our inner worlds, welcoming us to slow down and put our devices away. We're able to relax more, breathe in the fresh air, and delight in our surroundings — an integral part of hygge living. This retreat in Saxapahaw, North Carolina is a wonderful example of a cozy home, with giant windows that peer into the forest and a rustic, crafted design.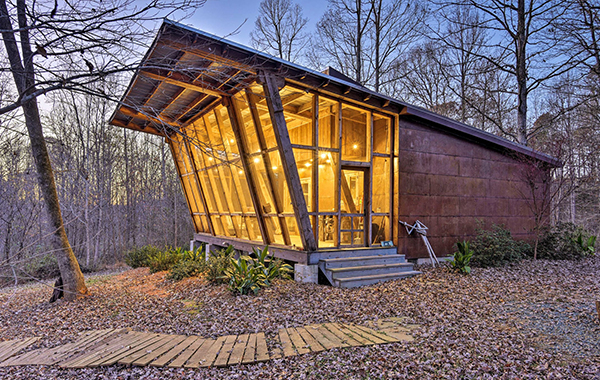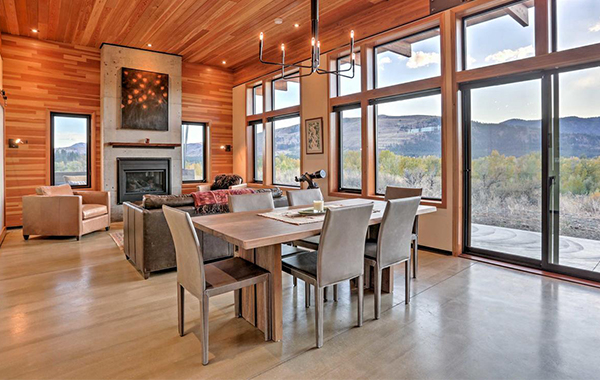 Honorable Mention: This Montana cabin rental lets you watch wildlife from your window, just a short drive from Yellowstone. Massive windows look out into the landscape, and it's perfect for two guests. Some of the most hygge places are known for being small (and if you own a small home, The Spruce has some hygge style tips here).
Cozy Homes with a Fire
Thoughtful lighting contributes to evenings filled with soft laughter, movie nights tucked under blankets, and meals that linger. When a fireplace is crackling, our mood lifts and we feel at peace. This cozy A-frame cabin nestled in the Colorado mountains has a wood-burning fireplace and a dinner table looking straight into the scenery. Part of the magic of hygge is working on something together, like throwing logs over the fire as a soup simmers on the stove.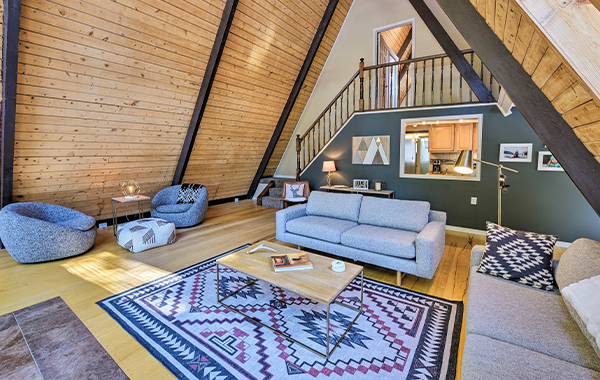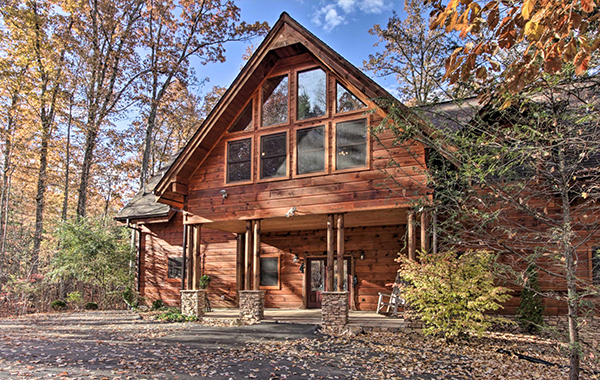 This Gatlinburg mountain home also comes with the fireplace of holiday dreams, circled by plush leather furniture arranged for conversation. While sprawling in size, this place offers many places to come together and bond. Spend winter days relishing the views from a hot tub, then dive into a game of pool together at night inside the warmth of the wood interior.
Cozy Homes with a Soft and Light Interior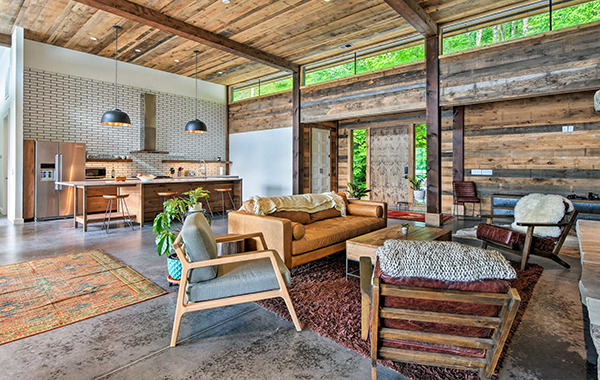 This Bloomington, Indiana home is all charm and it is fit for a memorable small family holiday. Bring your pet along and watch the snow fall as you bake cookies, humming along to your favorite holiday classics. The light interior makes it easy to settle in, and enchanting bistro lights dotting the outside of the home add holiday charm.
How to Hygge at Home
Not traveling? No problem. Here are a few ways to try out some hygge ideas right from home this season.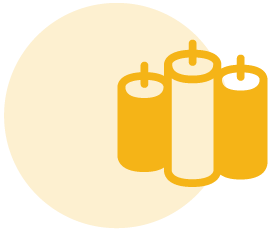 "LIGHT" FLAMELESS CANDLES: When it comes to hygge, lighting is everything. Candles can make your home feel like a different world — and flameless candles are an easy, safe way to keep the aesthetic for hours. You can also achieve a similar effect with fairy lights, as referenced in this article from Buzzfeed.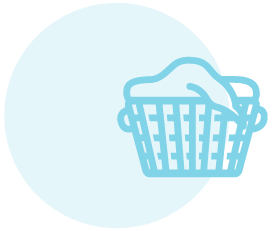 BRING OUT SOFT TEXTURES: Hygge is all about texture. The physical feeling of something soft and comfortable lends itself to cozy experiences and conversations. Treat yourself to a new sweater or a hand-knit throw. Bonus points if it's handmade or a family heirloom, since hygge celebrates items and pieces with a story behind them.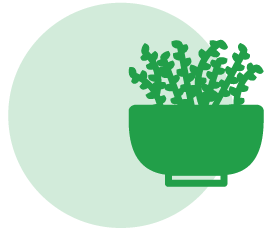 DECORATE WITH PLANTS: Inviting the outside in is a key element to a hygge setting, and one of the simplest ways to do this is with plants. Houseplants like succulents or Pothos will do the trick, but it's also the perfect season to bring home a real tree.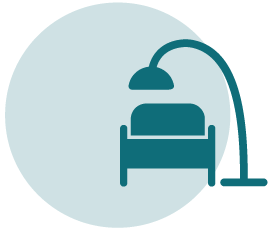 SET UP A "HYGGEKROG": You read that right. A hyggekrog is a small reading nook perfect for unfolding a new book, ideally near a window. Remove all clutter, round up the blankets, add a soft cushion, and make sure you've got a view.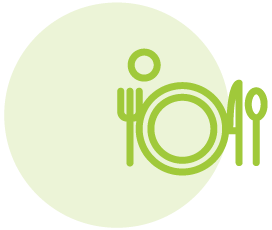 HOST A SMALL DINNER PARTY: Have two to four friends over for dinner and cook something new together. Be sure to choose a stew or something that takes a while to simmer and creates a lovely fragrance.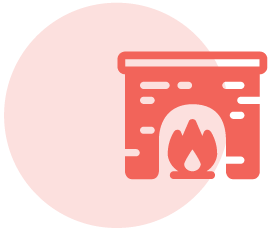 ENGAGE, WITHOUT TECHNOLOGY: Set your phones aside and dive into real conversations. Ask your family or friends questions about their lives, play a board game, read a book out loud and discuss the plot, or try out a winter craft together.
Want even more tips on how to make your own home cozier? Check out this how-to article on how to master the concept of hygge from Dwell. And if you're looking for a destination that's cozy in itself, you'll want to read our travel guide to the most charming small towns in America.
Cozy Home Rentals for Your Holiday Travel
Find the perfect cozy rental for your holiday travel — knowing that it'll be professionally cleaned and ready for your arrival. Our Rest Easy Promise helps you stay in the moment together and lets you travel without surprises (except for what you've gifted each other).
Be sure to check out The Little Book of Hygge for more ideas on how to celebrate the season.
Want to take a virtual visit to some of our most hygge homes? See our cozy cabins featured on Buzzfeed's Bring Me series below.
▶️ This Cozy Cabin In Lake Arrowhead Is The Perfect Family Getaway • Hygge Hideaway
▶️ We Stayed At A Stunning Cabin In The Middle Of The Woods • Hygge Hideaways