You have a great home in a stellar vacation spot. Demand in the area is high, and your future in vacation rental looks bright.
While that's a solid place to be, the truth is it isn't enough to earn five-star reviews from guests. And those five-star reviews matter — successful vacation rentals can fall from the ranks as quickly as they climb them if bad reviews mar your reputation.
On marketplaces like Airbnb, not only do homes that have bad guest reviews turn off guests, they also get deprioritized in search results.
Even worse: newer listings that only have a few poorly-starred reviews — and established listings with mediocre average ratings — might be removed from the site entirely.
For new and seasoned vacation rental owners alike, these are high stakes. Getting good guest reviews means more visibility for your home, increased bookings, and more income in your pocket.
Newer listings in particular can see the monetary impact of five-star reviews right off the bat. Our data shows owners can earn 70% more in the first 12 months when their first review is five stars rather than one. What's more: jumping from a four- to five-star overall property rating can translate to nearly $5,000 more in booking value over that initial year.
Owners can earn 70% more in the first 12 months when their first review is five stars rather than one.
So how does an owner get good reviews from guests after every stay? It starts with supplying a second-to-none in-home experience, and is secured with open communication and an ongoing commitment to hospitality. Below, we'll walk you through more specifics around the key things you can do to make sure your home gets the five-star rating it needs to stay in high demand.
1. Guarantee Your Home Is Clean and Guest-Ready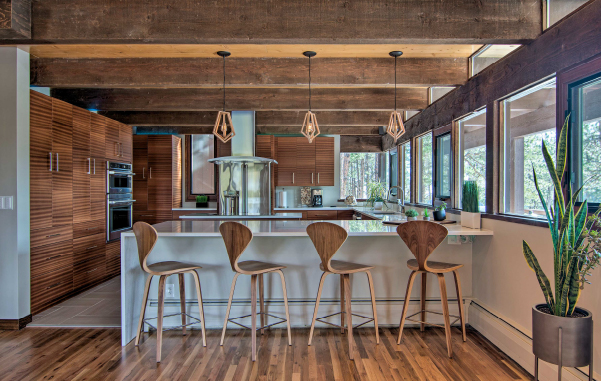 First and foremost: your home will fall short of guest expectations if it's not thoroughly cleaned for each and every visit. So do your due diligence pre- and post-stay to ensure your vacation rental is immaculate.
To keep cleaning and maintenance teams on track — and eliminate inconsistencies or accidental oversights — download and distribute our vacation rental cleaning checklists. From there, make sure everything in your home properly functions. (Good news: our cleaning checklists operationalize household maintenance tasks, too!)
Be proactive about double-checking lightbulbs, appliances, heat, and faucets. The last thing you want is a guest dialing you or your guest contact to report a broken dishwasher halfway through their stay.
2. Put Your Guests in a Comfortable Home
Some owners think they'll save money by expecting guests to bring toiletries from home or go on grocery runs upon arrival. But in reality, the upfront savings pale in comparison to lasting dissatisfaction from guests.
First, treat your vacation rental like a five-star hotel would treat each of their rooms, creating well-stocked spaces guests can enter without a single to-do. Make sure your kitchen cabinets are packed with essentials like coffee, tea, and spices. Put toilet paper, soap, shower products, and extra towels in every bathroom. And stock fresh linens, ample pillows, and cozy throws in each bedroom.
Next, audit your home's inventory and upgrade where necessary. Must-haves include appliances like coffee makers, hair dryers, and microwaves. You'll get brownie points from guests (and potentially a higher nightly rate) for additional features like grills, fire pits, entertainment systems, and hot tubs.
When it comes to furnishing your rental, be mindful of varying tastes and preferences. Coordinate neutral pieces of furniture, hang some art, and focus on creating an experience that feels deliberately designed. Don't treat your property like you might a second home, with used couches or mismatched plates. You want the space to feel fresh, warm, and inviting — not lived in — so that it's eye-catching for all the right reasons.
Finally, it never hurts to provide that little something extra to really put guests at ease. A bottle of wine or homemade treats paired with a personalized note can make tired travelers feel cared for, while a welcome book helps excited explorers get acquainted with the local sights and restaurants. Those bonus touches give guests the sense that they are your top priority, which will be remembered when it's time to leave that online review.
3. Appeal to Any Type of Traveler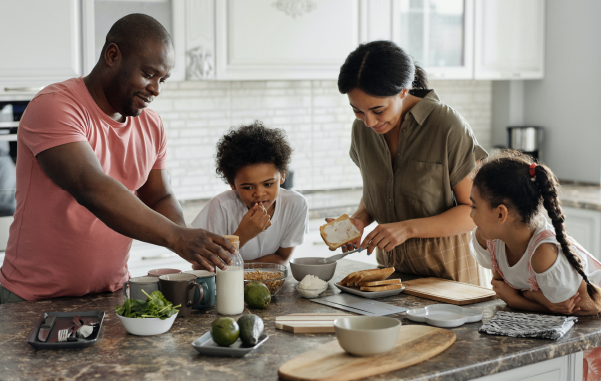 To garner a wider array of good guest reviews, diversify your home's amenities to suit many traveler needs. You'll lose out on happy family feedback, for instance, if your vacation rental can't be proofed for kids.
A quick-and-easy solution: supply family-friendly kitchen utensils and stools so little ones can join in mealtime fun. Round out your media collection with movies for the kids. You can even go the extra mile by providing a pack-n-play or chest of toys. The less parents have to bring with them on vacation, the more likely they'll sing your praises online.
If you'd like to make your home pet-friendly, stock treats and toys for pups and felines, and leave (clean!) bowls for food and water. You also want to be absolutely clear about your cleaning and pet waste policies, making it easier to preserve those top-notch standards for every guest.
Finally, consider creating as many sleeping spaces as your home can appropriately manage (pull-out couches in living rooms and dens to supplement bedrooms), and splurge on high-speed internet. Groups of travelers and remote workers will appreciate these touches, as will business travelers.
Oh, and if you're unsure about exactly which amenities would drive the most value in your market, our team can help. Owners who partner with Evolve also have access to our Vacation Rental Advisors, who can go over your entire property and make recommendations on what's most likely to win good reviews from guests.
4. Provide Quick, Easy Communication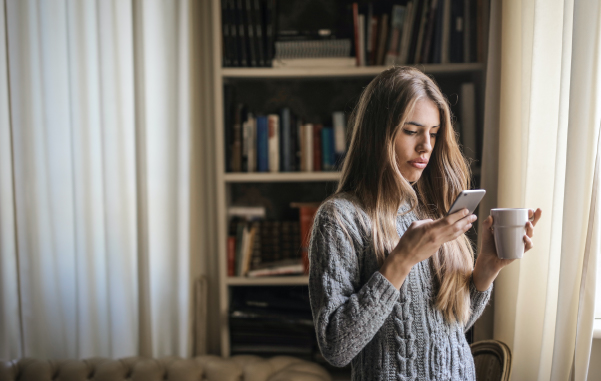 One of the easiest ways to lose that five-star review potential is if guests feel they've been left hanging. Whether it's an interested traveler looking for more info before booking, or your current guest raising a question about the property or local area, immediate, service-minded communication from you or your designated contact is key to great hospitality.
Take the experience of Natalie, for example, a guest who got lost with her friends on their way to a cozy Sevierville girls weekend:
"I was so grateful [the property contact] immediately answered the phone and helped us find our way," she wrote. "She checked on us throughout the weekend as well. What great customer service. Definitely a PERFECT weekend!"
Managing all communications for a booked calendar of guests can easily feel daunting, but it's non-negotiable if you want to get good reviews on Airbnb and other marketplace sites. That's why Evolve offers 24/7 support directly to guests on behalf of our owners — no matter when an issue arises, we always have someone available to help.
5. Prepare for the Unexpected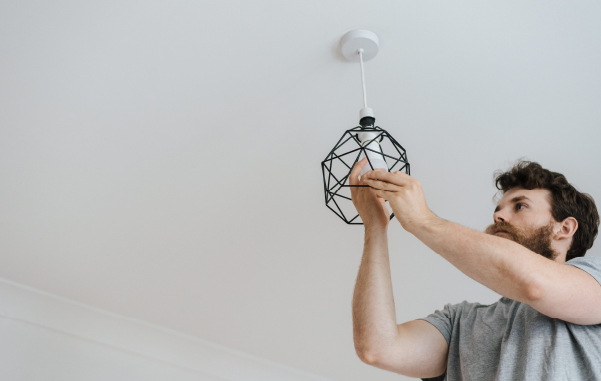 If you've completed routine cleaning and maintenance checks and kept the lines of communication open, it's likely your guests will have the pleasant and drama-free experience they're looking for. Still, sometimes the unexpected happens. A circuit breaker trips, or an overnight snowfall makes walkways icy and dangerous.
No matter the scenario, you need to be prepared to handle anything. Designating an on-call contact who can arrive at your vacation rental within 30 minutes is incredibly important for emergencies. It's also smart to confirm great local service partners who can swiftly respond to unexpected service needs or guest requests that fall outside of standard maintenance (like snow removal or water heater restarts).
The great news: owners who work with Evolve have the flexibility to use their preferred "home team" to help take care of the property. Our team can even recommend vetted service partners, so you never have to worry about their role in creating a five-star guest experience.
6. Ask for Those Reviews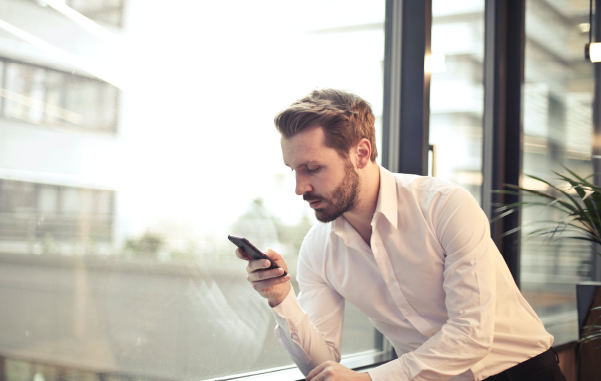 Even the happiest travelers might not think to hop on Airbnb or Vrbo and share their glowing feedback. A day or two after guest departure, take the initiative to reach out. Give them enough time to travel home, but not too long that their memories of coffee on the back porch or the fresh muffins you put out on the counter leave their minds.
Contact your departed guests to thank them for choosing your home, and kindly solicit their feedback. They should feel like they're doing you and future travelers an extremely generous favor, but not like they'll be inconvenienced by anything too time-consuming.
The easiest way to do that: share the link for a review directly. And to help encourage mutual reputation-building, take a few minutes to leave them a positive review, too!
Of course, this step takes more time out of your day than you may like. Which is why, just as we handle all logistical communications with guests throughout their booking process, we also take care of post-stay follow-ups for all Evolve owners. Setting yourself up for guest satisfaction is super important, but making sure great experiences actually go on-record is an important step you don't ever want to miss.
Five-Star Reviews Made Easy with Evolve
We can't say it enough: great guest reviews are the backbone of a successful vacation rental business.
But let's not understate the facts. Getting your home prepared for all types of travelers, coordinating the teams that keep it spotless, and providing consistently-masterful customer service is no easy feat.
Don't risk your home's reputation by attempting to juggle everything alone. We'll help streamline your business and take the tedious parts of management off your plate, so you can focus on nailing the perfect guest experience every time.
When you partner with Evolve, we give you total marketing, booking, and customer support across popular websites like Airbnb, Vrbo, and Booking.com. We also connect you with trusted cleaning and support partners, so you can decide who to work with to create the Home Team of your dreams.
See if you qualify or call one of our Vacation Rental Advisors today to learn more at 877.881.7584.