As a vacation rental homeowner, you want guests to feel at home the moment they enter your property. An easy check-in, inviting entryway, cozy furnishings, and well-prepared spaces are great places to start — but have you considered going above and beyond for your visitors with some welcome gifts?

Homeowners who provide thoughtfully-curated welcome baskets set the stage for truly special guest experiences — and they can be the bonus perk that knocks a satisfied four-star rating straight into glowing, five-star review territory.

The difference there is more notable than it might appear. Our data indicates impressive jumps in annual booking value when homeowners increase their ratings by that single star. And the investment in welcome gifts for guests doesn't need to be expensive. In fact, it may not cost much money at all.

We've compiled five of the most popular vacation rental welcome gift ideas Evolve homeowners have used to greet their guests – and the real reviews they gained from going the extra mile. Consider this your inspiration for helping an already-successful vacation rental graduate to best-in-class for hospitality.
A Personalized Welcome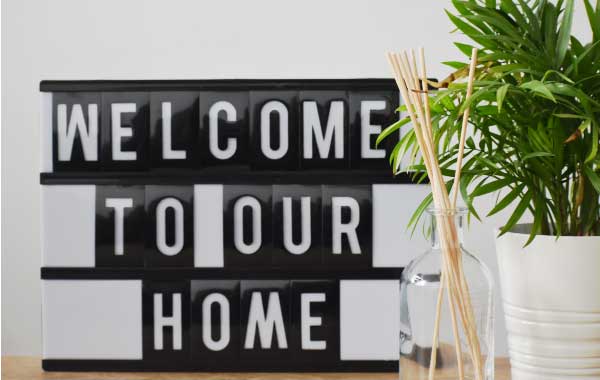 Travelers know they're not the only guests to enjoy your property, but it's nice to feel personally greeted. Leave a handwritten note to express your excitement that they're there, with any details about the home or area you think are worth calling out. (If you don't live close enough to the property to make welcome notes plausible, task your guest contact with the writing.)
You can also organize pamphlets with coupons to local hotspots, or create a helpful welcome book with suggestions on how to take advantage of all that your area has to offer. This will help your guests explore with confidence, and make their time at your home a noteworthy experience.
These small acts of kindness can go a long way with guests:

This home was very inviting and absolutely perfect for us. When we came into the home, there was a scrabble board set up with an adorable welcome."
— Anonymous Guest

A welcome packet had all the house instructions and local recommendations. The house was great. Everything was well organized and the owners were very accommodating."
— Jared G.

Thanks for the personal phone call to welcome us."
— Mary B.
---
Homemade Treats and Local Produce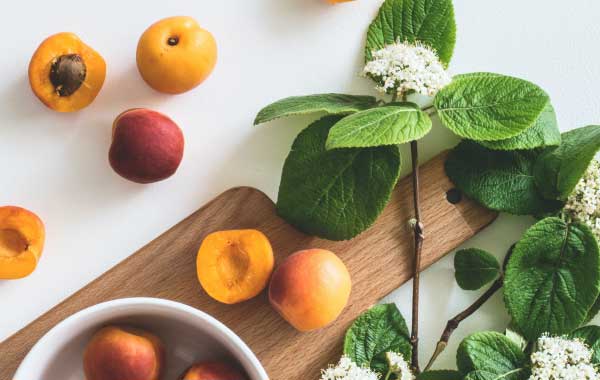 Another great way to make guests feel personally catered to and connected to the area they're visiting: leave a welcome basket or platter of fresh, local foods.
Bake pastries to indulge a guest's sweet tooth and build associations with the comforts of home cooking. Or give them a complimentary taste of the local culture with an assortment of goodies from the farmers market, or great coffee from a nearby beanery.
These special treats show both your attention to detail and your commitment to accommodating their every need. It also gives guests a great array of supplies to enjoy throughout their stay.
Here's what guests have to say when their hosts leave them local treats upon arrival:

The hosts were incredibly accommodating. With the surprise of farm fresh eggs, a nice breakfast was easy to put together every day. We would definitely recommend and plan to stay again!"

– Beth E.

Amy was so kind to us and made our stay very comfortable. Along with her lovely personal approach, [there was a] welcome tray of fresh papaya and eggs. It was so comforting to arrive and find that, not to mention delicious and refreshing after a long travel day-trip."

– Mona F.

The owners did a tremendous job making us feel welcome. There were complimentary snacks and beverages for us to enjoy… and each morning a homemade pastry was left inside the door. Our family lives in the area and we will be back!"

– Kristina M.
---
Fresh Flowers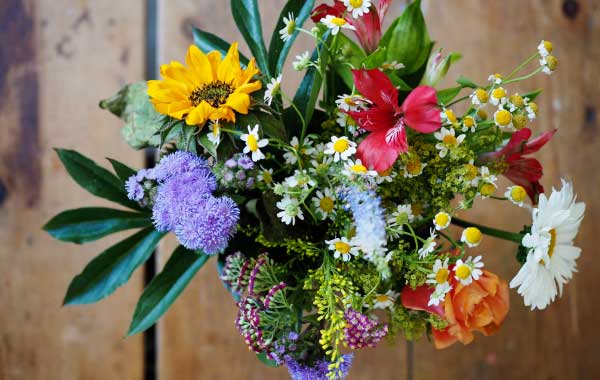 When guests walk into your vacation rental and see a vase of fresh-cut blooms on the kitchen counter, science shows it's an instant mood booster. It also proves you care about the more minute details of your home's decor, emphasizing how engaged you are with maintaining your property for every stay.
Flowers leave a lasting impression that carries through in guest feedback:

This condo was a delight. It was beautifully decorated, all the way down to the fresh flowers on the dining room table. I would definitely recommend this rental."
– Shane B.

The home was immaculate with one of the best stocked kitchens I've ever seen and fresh flowers on the table. I highly recommend this home."
– Barbara S.
---
Alcohol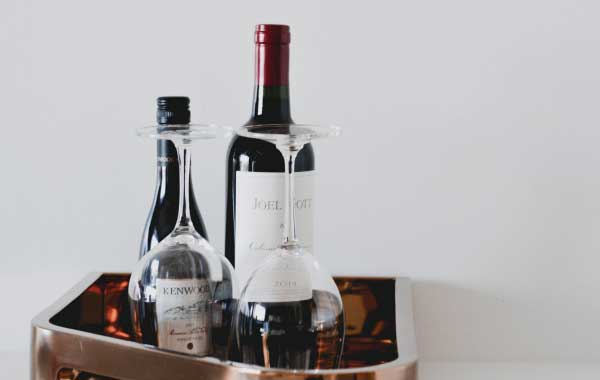 After a long day of travel, sometimes guests want to celebrate the start of vacation with a little libation. Supplying a nice bottle of wine or a couple beers from a local brewery lets them know you've spent time thinking about their experience and care about curating a relaxing and fun atmosphere.
If your guests note they're toasting a special occasion while at your property, you could even consider welcoming them with a bottle of champagne. (And include a congratulatory message in that personalized welcome note you write!)
That said, be sure to limit the amount of alcohol included in a vacation rental welcome basket: our Claims & Disputes experts note that if a guest gets injured as a result of intoxication or damages a neighboring property after consuming alcohol that you, the homeowner, provided, you may not be protected from resulting liability claims.

You can also provide a few non-alcoholic options. Sparkling water and fresh apple cider have the same luxurious feel, and there's an array of non-alcoholic spirits and libations now available on store shelves.
Refreshments of any kind help capture the celebratory feel of getting away, settling your guests right into their vacation:

The owners made it extra special by leaving two bottles of wine, a selection of craft and domestic beer, and essential cooking ingredients. If we come to Gilbert again, this will be our first choice."

– Chris B.

Theresa was so nice! There was champagne and two yummy cupcakes waiting for us upon arrival. Will definitely be back over staying at a hotel!"
– Kelly Christine H.

All of the details were just right; the welcome bottle of wine and french press with locally roasted coffee were also a nice touch of hospitality. We would definitely stay here again!"
– Alex M.
---
Season's Greetings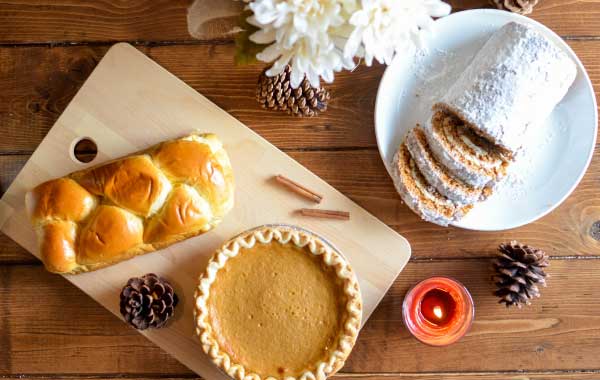 For guests who book during a holiday season, add some festive flare to your vacation rental welcome package. Bake a pumpkin pie for Thanksgiving travelers, and provide recommendations for where to get the best turkey in town. Offer a bowl of candy and spooky treats for Halloween. Leave countdown-worthy accessories to infuse extra sparkle into New Year's Eve festivities.
Just be sure to keep in mind differing religious beliefs when dressing up your home for the holidays. Opt for white lights and winter-themed extras in December, for instance, and refrain from baking Christmas-themed cookies to keep things non-denominational. You want every guest to feel the spirit of the season, without narrowing the view of what that might look like.
When season's greetings are done with finesse, the results are quite cheerful:

Everything is great. We even received a pumpkin pie and a welcome card from the owner, perfect for a relaxed and happy Thanksgiving."
– Susan C.

When we arrived, we found the place decorated for the holidays and [it was] very inviting. The owners even left a gift basket of treats for us! We all want to come back with our families!"
– Leslie M.
* Quotes have been edited and condensed for clarity.
---
Go the Extra Mile with Evolve
Going above and beyond with a custom vacation rental welcome package is a super special, unexpected touch from homeowners. But there's a whole lot more they will expect to make their stay worth five stars.
From immaculate cleaning standards and top-notch amenities to punctual and professional communication, every aspect of your management process needs to be streamlined to ensure those added touches truly elevate the guest experience.
When you partner with Evolve, we take that heavy workload off your plate, giving you total marketing, booking, and customer support across popular websites like Airbnb, Vrbo, and Booking.com. We also connect you with trusted cleaning and support partners, so you can decide who to work with to create the Home Team of your dreams. All of that means you get valuable time back, so there's room to focus on nailing the perfect guest experience every time.

See if you qualify or call one of our Vacation Rental Advisors today to learn more at 877.881.7584.