It's official: travel is back, and there's a lot of pent-up demand for epic vacations. In fact, Google data hints that the desire to travel is higher than ever, as people have searched for phrases like "rental near…" more than twice as much as they did over the past year.
What's more: many travelers are showing specific interest in the great outdoors, and they want access to amenities like kayaks, bikes, even boats — things that vacation rentals are best-suited to offer.
All of this indicates now is the prime time to buy a vacation rental. After all, the industry is on pace to grow into a nearly $63 billion space over the next few years.
So if you're thinking about investing in a vacation home, the next step is knowing which areas offer the best returns on that investment. From an energetic mountain town in Tennessee that neighbors the country's most-visited national park, to a lesser-known (for now) seaside escape in south Texas, here are the 12 best places to buy a vacation rental in 2022.
How We Chose the Best Places to Buy an Investment Property
The By the Numbers data below is based on a combination of proprietary and public data, but the three main metrics we took into account are:
Vacation rental performance metrics across the U.S. to learn where bookings lead to higher median revenue


Zillow's 2021 median home value to identify listing prices


Estimated yearly expenses to run a vacation rental (approximately 30% of total revenue) to help calculate cap rate
We also evaluated a property's potential to outperform market expectations with an Evolve partnership. Below, you'll see The Evolve Difference, showcasing how we helped some of our top owners maximize income in each area, resulting in them significantly surpassing the market's projected revenue.
1. The Poconos, Pennsylvania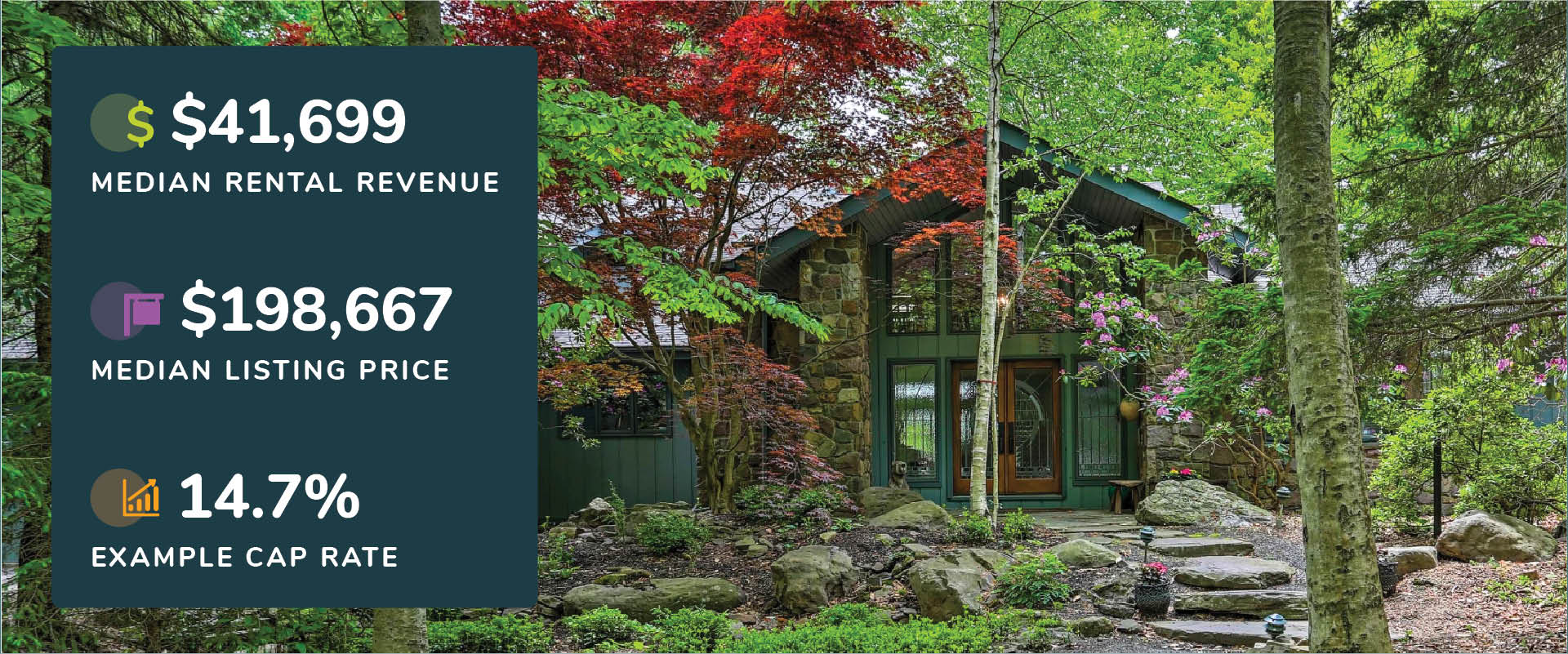 2. McGaheysville, Virginia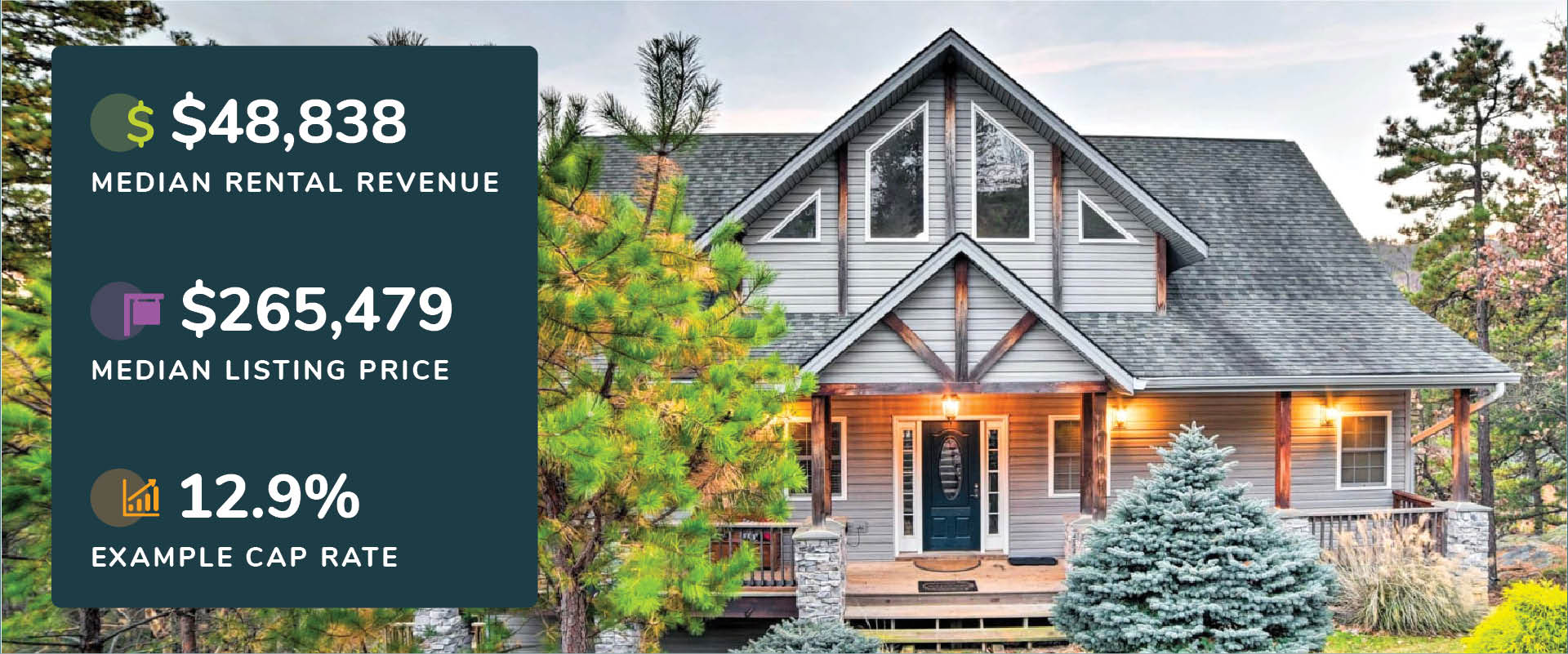 3. Sevierville, Tennessee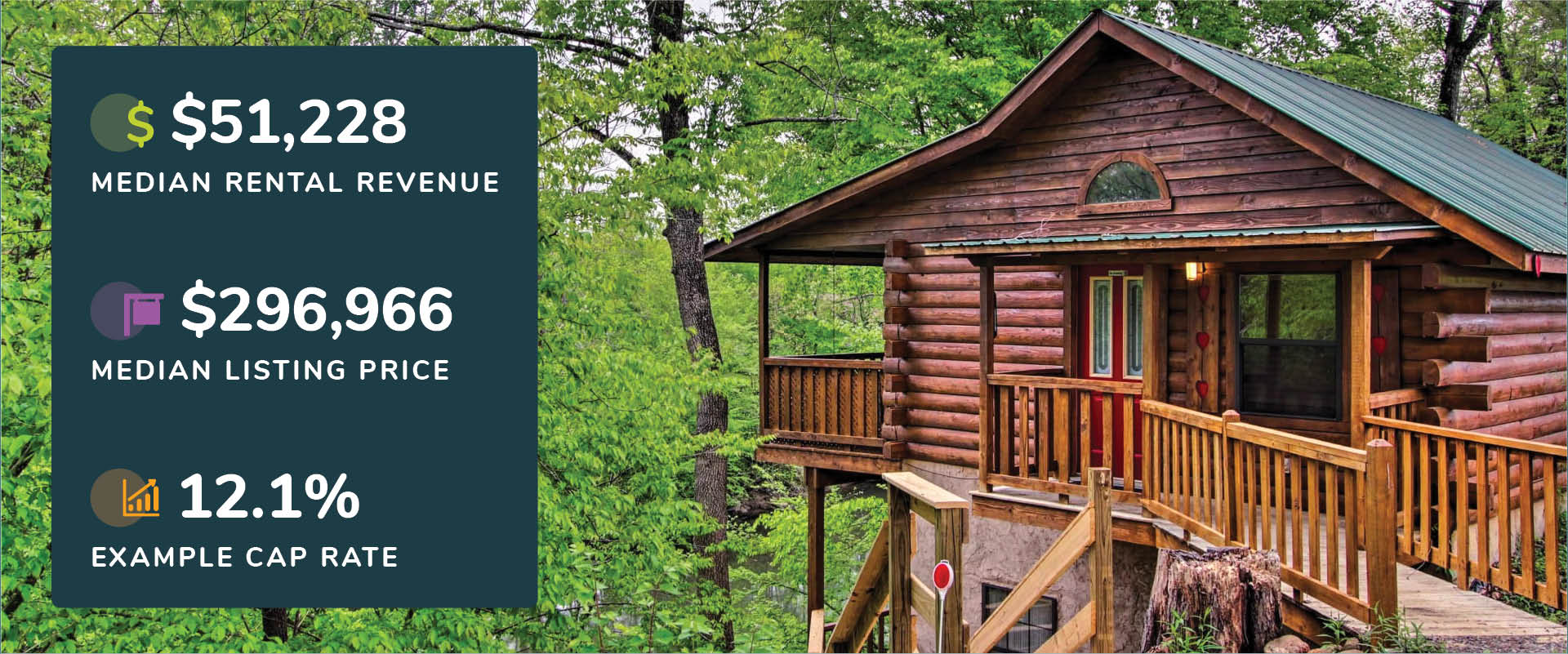 4. Bryson City, North Carolina
5. Surfside Beach, Texas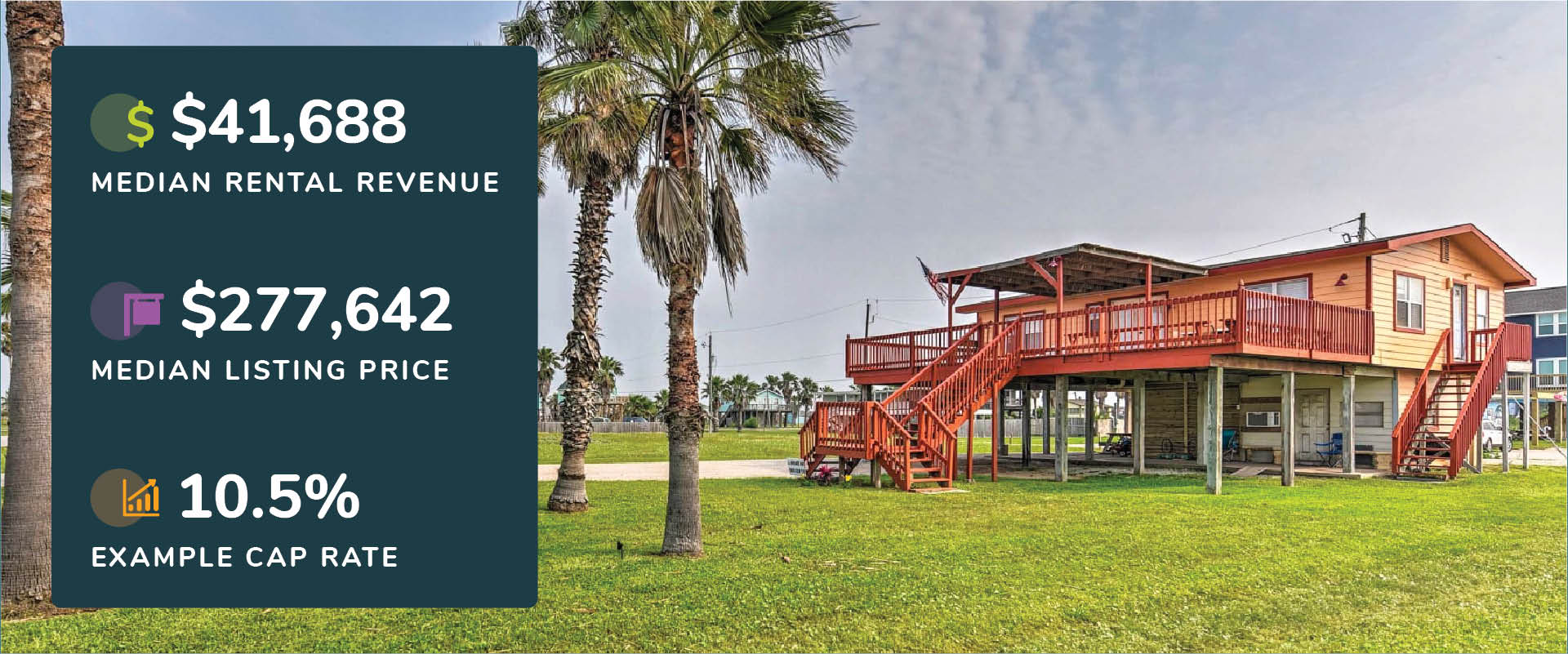 6. Branson, Missouri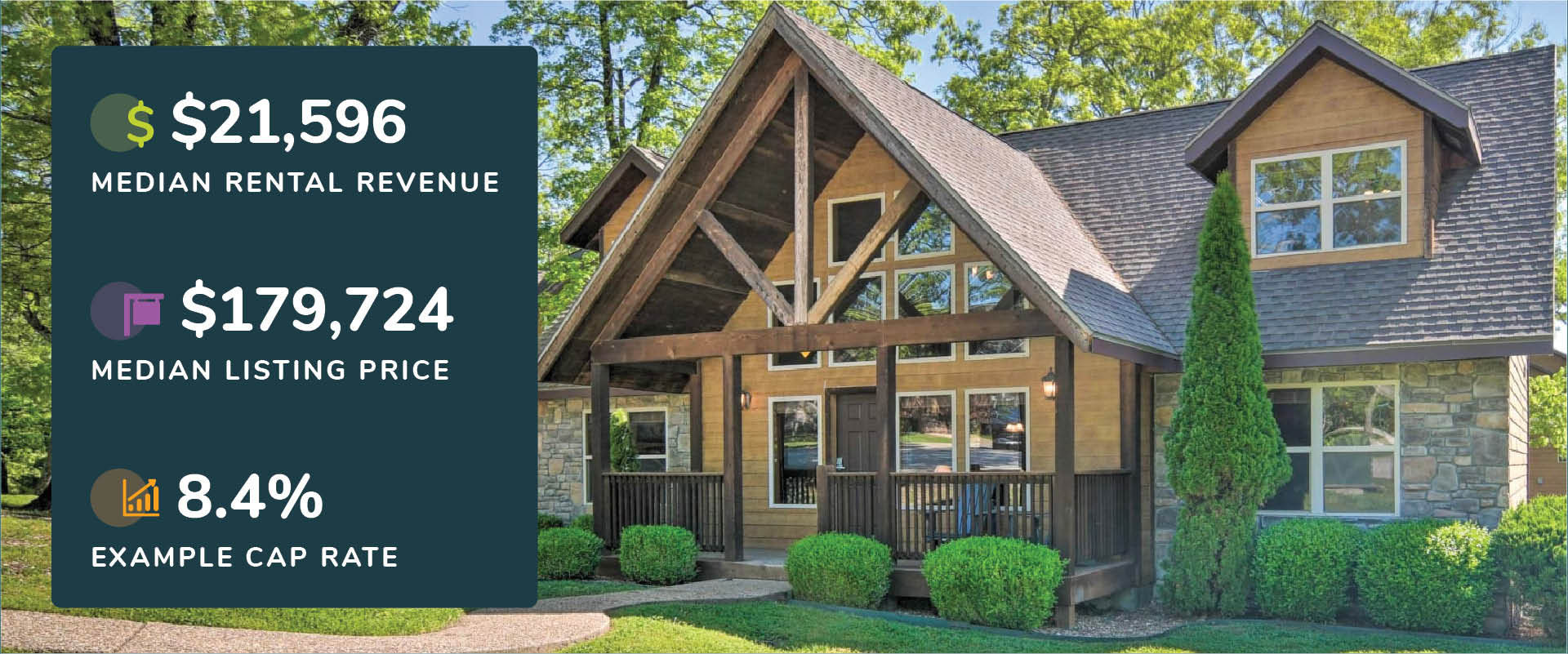 7. Waldport, Oregon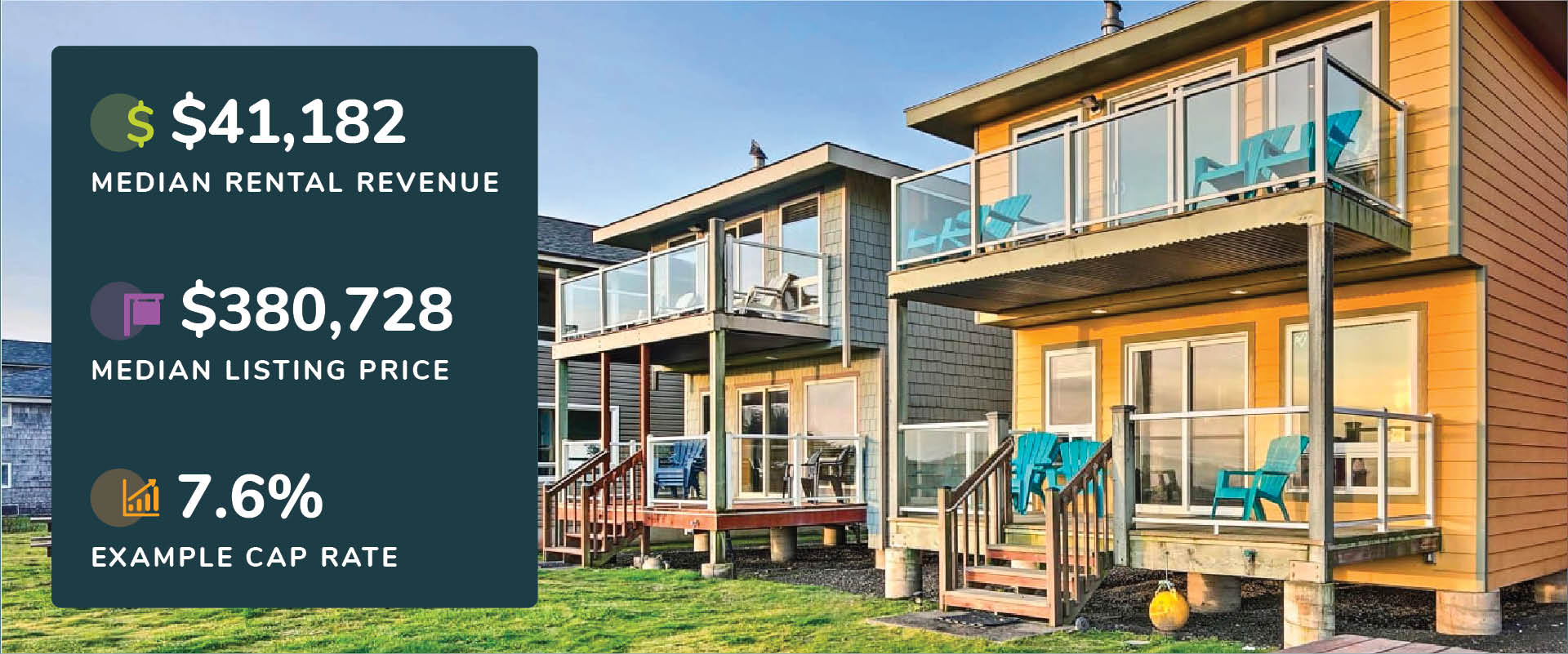 8. North Conway, New Hampshire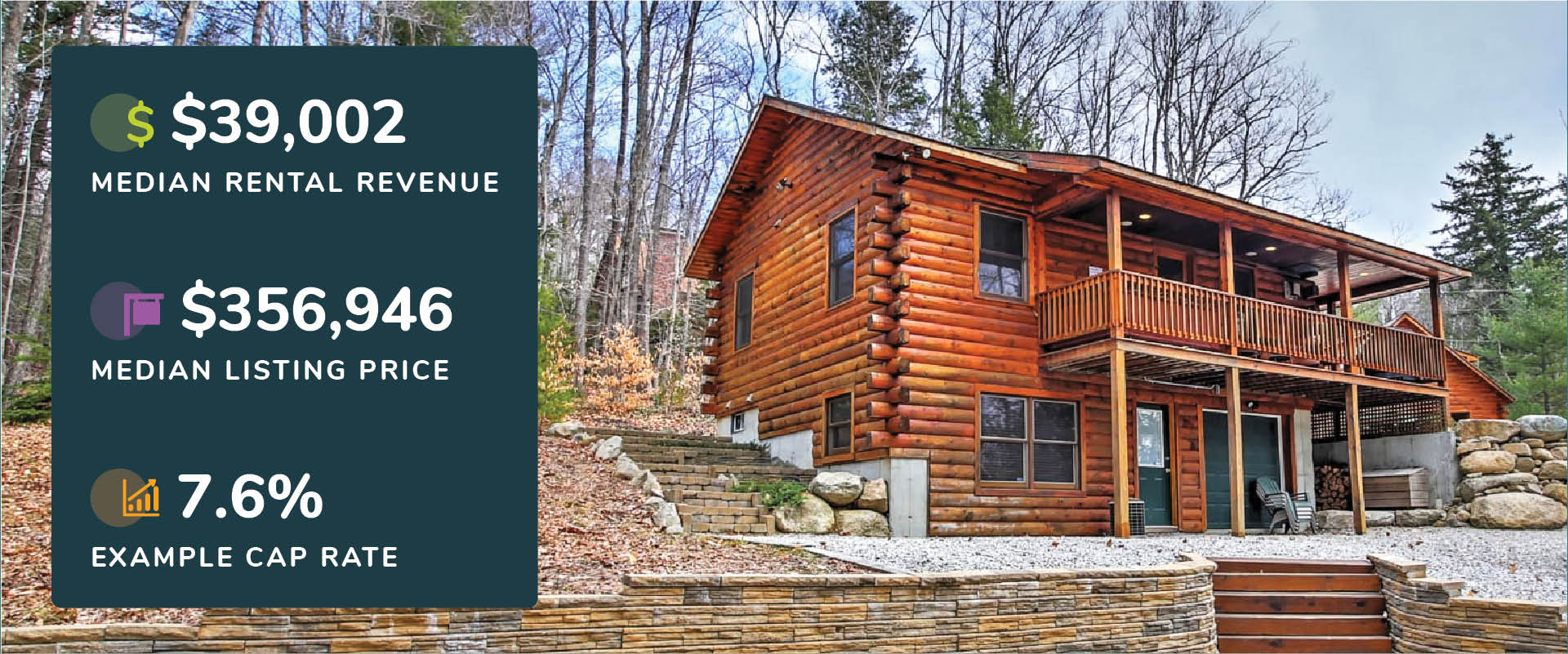 9. Ruidoso, New Mexico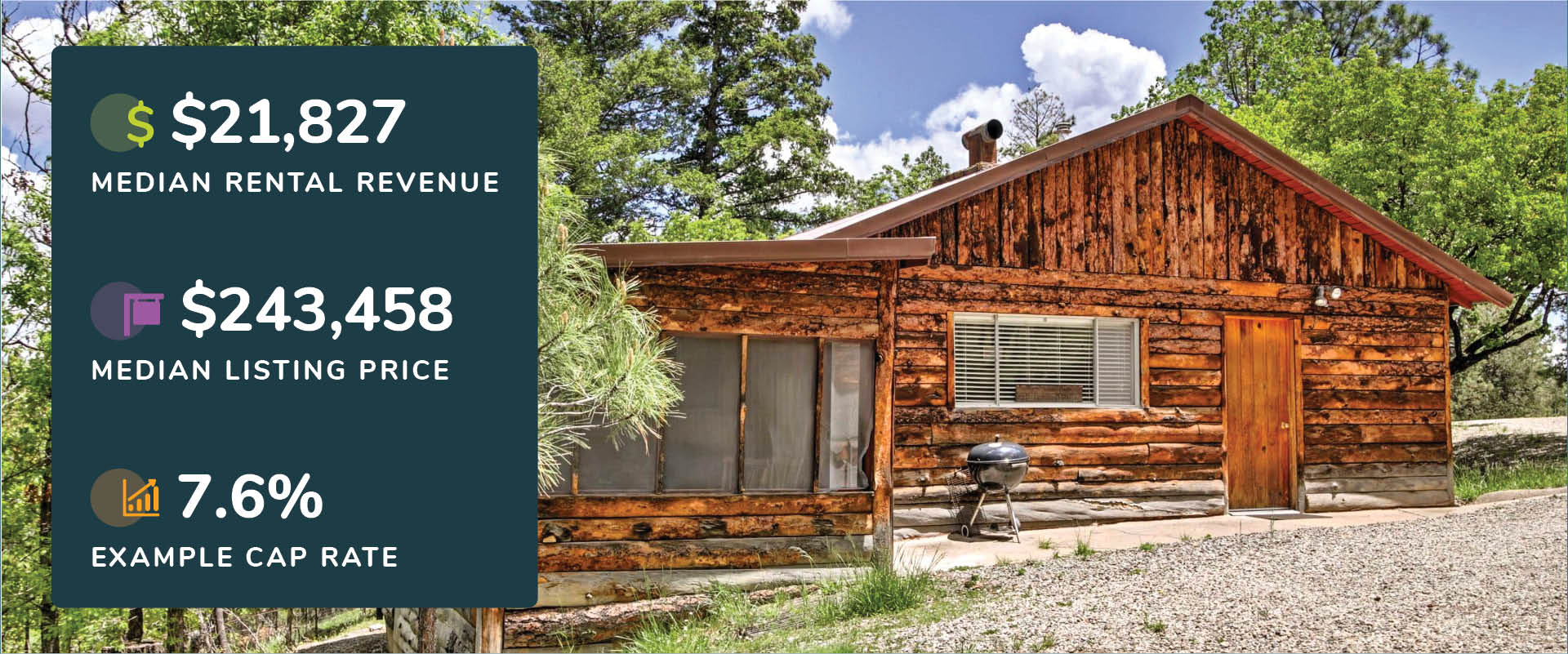 10. Windham, New York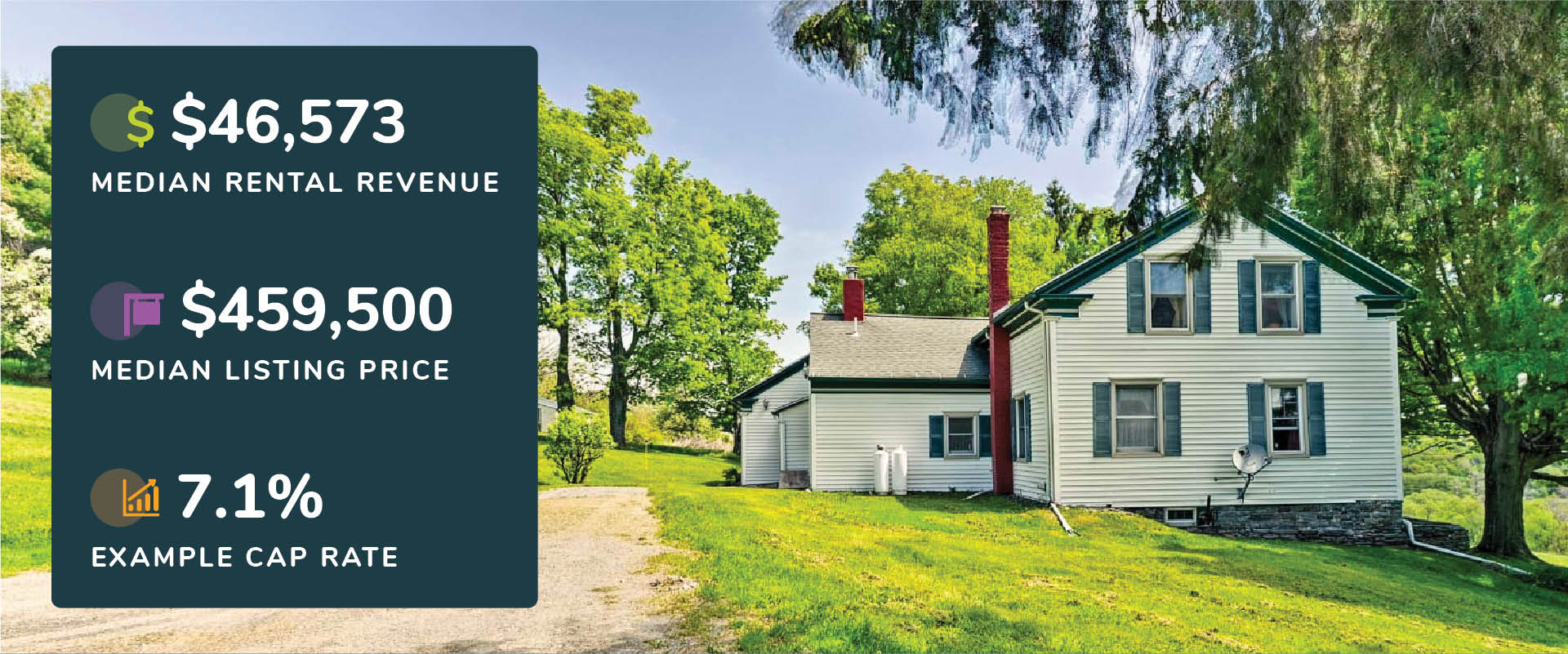 11. Gulf Shores, Alabama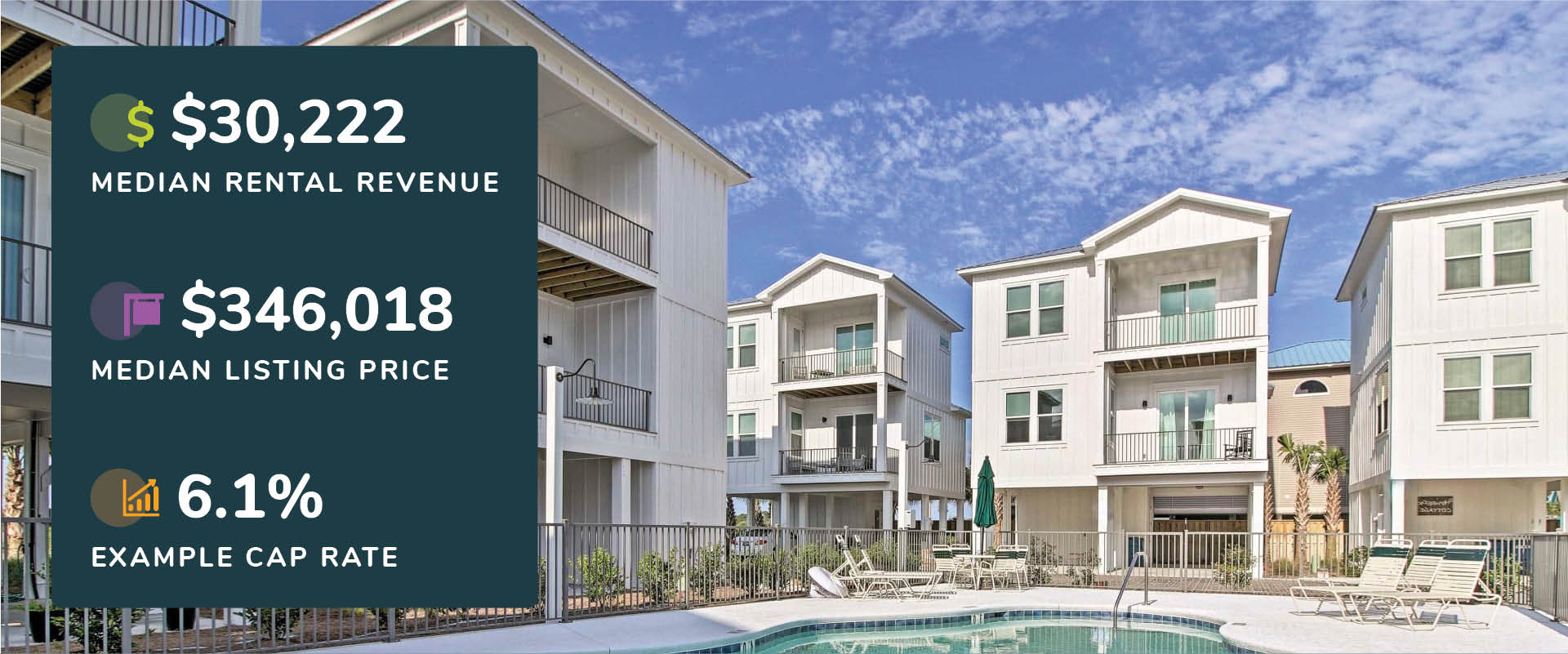 12. Pinetop-Lakeside, Arizona
Take the Next Step with Evolve
Investing in a vacation rental property is a personal decision, but you don't have to navigate your options alone. Whether you're drawn to one of our tried-and-true hotspots or enticed by the untapped potential of an up-and-comer, our Real Estate Services (RES) team can help you take the next step.
We have the data to help identify your investment opportunities and financial goals, preferred local real estate agents who specialize in vacation rental purchases, and a team of experts available to manage your property once you've closed on your vacation home and are ready to jumpstart your business.
Here are additional resources to help you better understand the potential of vacation rental investment:
For exclusive historical insights on top vacation rental markets, you can also download our free Best Places to Buy resource below.